The Most Successful Motorcycle Launch in History: Stark Future's Electric Motocross Bike Debuts with €8 Million First Day Sales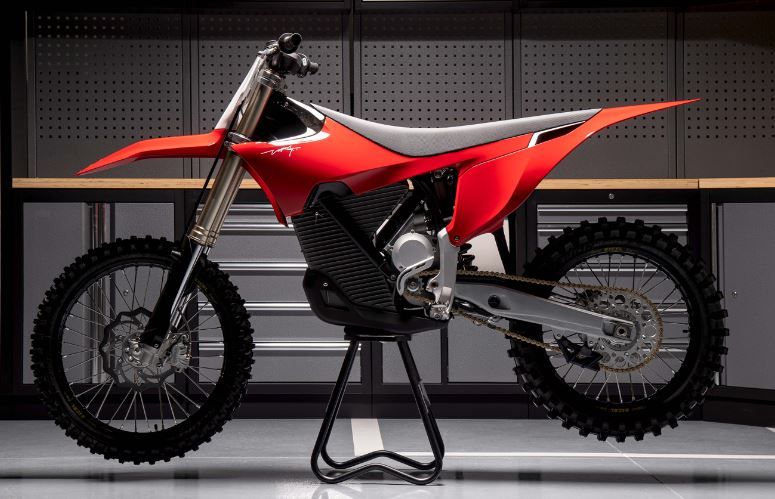 In a world increasingly aware of humanity's long-term effects on the environment, more and more consumers are searching for eco-friendly transportation options to offset their carbon footprint, causing international passenger electric vehicles sales to surge by 80 percent in 2021 with 5.6 million units sold. Now, Stark Future is innovating the world of transportation to be greener, faster, and vastly more versatile through the Stark VARG, the first electric motocross bike of its kind to eclipse the performance metrics of conventional gas bikes and other electric motorcycles, making motorcycle industry history in the process with €8 Million, nearly 1,000 bikes sold within 24-hours and €25 Million within the first week of launching of the company.
As the initial offering from the Barcelona-based Stark Future, the Stark VARG has flipped a number of antiquated motorcycle standards on its head to create the first performance leader within its category, with the VARG's 8 patents pending helping cement the bike's place as the most technologically advanced electric motorcycle available on the global market. While most bikes are bound within the confines of cubic capacity (CC), which traditionally denotes a motorcycle's fuel-burning capabilities and subsequent power output, the Stark VARG motocross bike is completely adaptable to range between a ​​125 two-stroke up all the way up to a 650 four-stroke with battery capacity that can last up to 6-hours depending on the terrain and rider, giving unmatched versatility when compared to its competition and offering just the right amount of power for an off-road spin or a lengthy ride on the trails alike. 
Though capable of cruising at a leisurely pace, the Stark VARG's class-leading peak performance of 80 horsepower, bolstered by its powertrain that generates at 9hp per kilogram, has solidified the vehicle as the fastest motocross bike on the market at 30% higher performance than a typical 450cc four-stroke – sans all the noise and pollution standard models are known for. Considering motorcycles' propensity to create massive sound output, with motocross bikes reaching up to 115 decibels (db) – some 30 decibels above the threshold of potentially causing long-term hearing loss in humans – and bikes' purported 16-times higher detrimental effect on the environment than cars, the Stark VARG's pollution-free and noiseless design subverts widespread conventional industry issues with its future-forward solutions.
The Stark VARG similarly caught consumers' attention with its ultra light-weight build and effortless maintenance routine. Standing at only 110kg at full charge, by using the motor case as a structural component the company succeeded in developing the VARG's frame to be 50 percent lighter than its rivals, allowing for a featherweight feel when riding off-road and significantly improving the bikes' handling and agility in the process. Given the Stark VARG's inherent gas-free methodology, many easily lost or damaged parts necessary for a vehicle's fuel consumption are no longer used within the VARG's build, near-eliminating the need to roll into the shop regularly and making upkeep as simple as taking care of a bicycle. 
With these industry-changing innovations catching consumers' attention, it comes as little surprise that the Stark VARG had the best launch in motorcycle history upon its early December debut. And as time keeps ticking, the sales keep on climbing; within two weeks on the market, the Stark VARG has accumulated more than €35 million worth of sales and 3,000-plus bikes sold. With a full line of both on and off-road motorcycles anticipated in store from Stark Future in the years to come, the Stark VARG has set a new standard of what 21st century vehicles should aspire to emulate, bringing a better future for the world alongside of its one-of-a-kind design.