"University of Florida Alumni Judge and a Gainesville Florida attorney accused of conspiring with a former football stand out"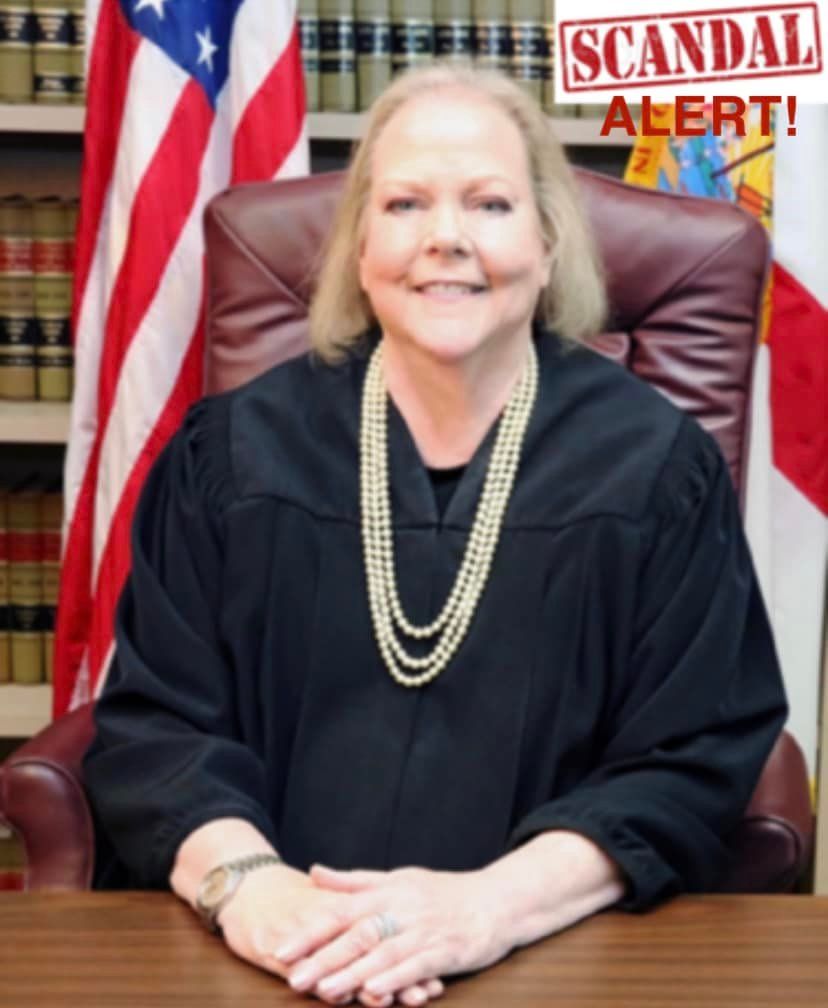 Florida bar complaints are being prepared for filing against a Broward County Circuit Court Judge Linda Alley and a Gainesville Florida native firm attorney Scott Walker who are both University of Florida alumni, and have a history that extends beyond a decade. Walker's firm represented Judge Alley in her personal divorce years before. The two being accused of co-conspiring with a former University of Florida football player Trevon Grimes and his mother Leah Curtis who was found guilty in 2006 on grand theft for stealing over $50,000 from a deceased elderly couple in the state of Washington.
The University of Florida Judge Linda Alley and attorney Scott Walker are being accused of "abuse of discretion" and violating "code of ethics" in a case involving a minor in Florida family courts. According to court documents in 2021, roughly one year after taking the bench, Judge Linda Alley granted a permanent injunction of a African American child and the paternal parent without any merit or justification after the father disciplined his son within Florida's law of corporal discipline. Child's safety and welfare should always be the highest priority of the courts. Upon our investigation we found no records filed by Broward child protective services, court records containing criminal charges or any prior incidents that warranted such a judgement to protect the minors safety. Furthermore, to add to speculation and further question the competency in Family Court, Judge Linda Alley was endorsed by the Sun Sentinel in 2020 by default as her opponent was under investigation which left her as the only viable endorsement, as published in their June 16th 2020 article. It was alluded to in the article by Sun Sentinel that her opponent had extensively more experience in the Family Court and was even appointed by Governor Rick Scott. At the time of Judge Linda Alley running for the bench she had only litigated two trials in her whole career (one of the trials being over 10 years ago) as an attorney, with neither cases being in Family law practice. Her actually litigation experience was in question from the beginning, as her very limited trial experiences she acted as a lead attorney were in medical malpractice and a lawsuit against a tobacco company, while utilizing her campaign slogan "Experience Matters".
The investigation was prompted after a video surfaced from the former football player, who sent a video to his father flashing thousands of dollars and then boasting of buying the attorney and a judge. The former University of Florida stand out went undrafted to the Philadelphia Eagles and was eventually waived with an injury settlement. University of Florida officials were not available for comments, but we did reach one former University of Florida alumni and booster who said "It is not uncommon for boosters to help out players and their families."
This is one story we will be following closely as more facts unfold. We reached out to Trevon Grimes father for comments. As he led his statement with "VOTE!" And continued with "There is an imbalance of cultural diversity on the bench in our judicial system… separating fathers and sons is nothing new, it's been done since slavery. However now it's done systematically…August 23rd make sure you vote!"