From a young age, Edu had an insatiable creative drive, and a natural talent for all forms of art. By the time he was just 10 years old, it was clear to everyone around him that he had a gift for painting, and he quickly began devoting all his free time to improving his skills. In 2013, he discovered the art of tattooing, which was just starting to gain popularity in Spain. Today, it's estimated that 40% of Spanish citizens aged 16-35 have at least one tattoo.
At the age of 22, in 2014, Edu invested in tattoo equipment and began practicing on willing friends and family. With just a single tattoo machine, ink, and the back of his father's warehouse in Petrer, he began tattooing people in his hometown. As demand for his work grew, Edu opened his own studio, Vertikal Tattoo, in a more central location in Alicante.
By 2018, Vertikal Tattoo had become a hugely successful studio, thanks in part to Edu's recognition as one of the best realist tattoo artists around. Today, the studio boasts a team of skilled professionals who specialize in a wide range of tattoo styles, as well as additional services like piercing and laser tattoo removal.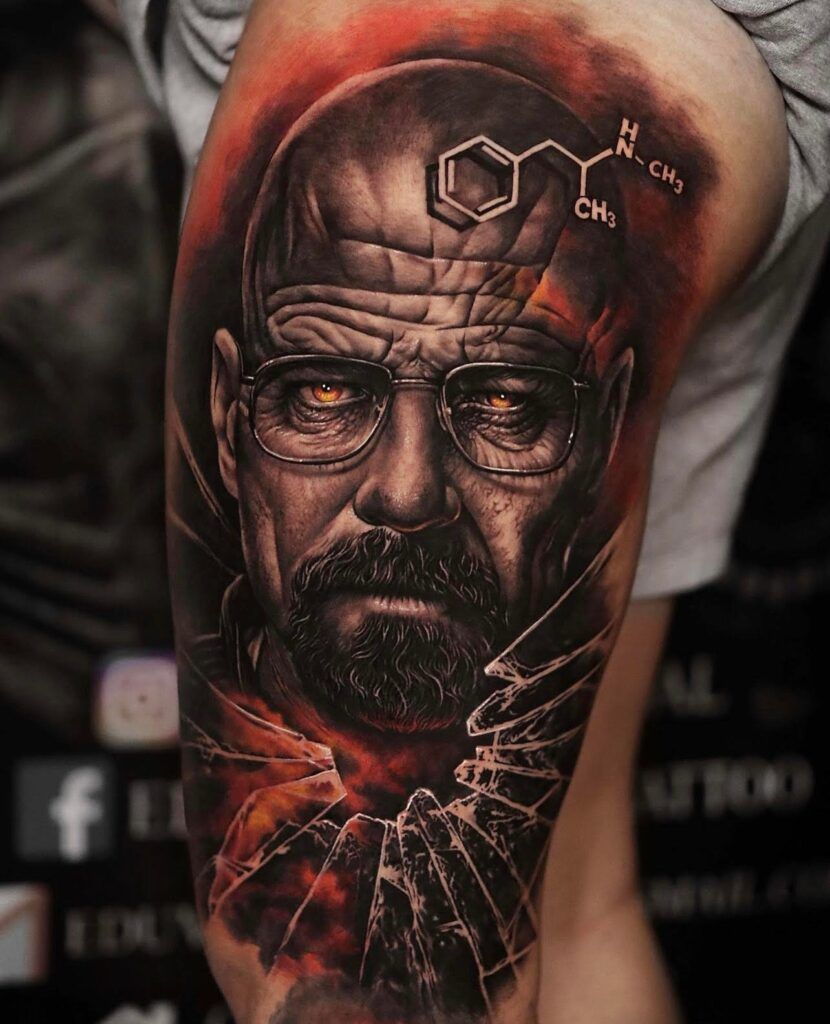 Edu's reputation as an artist extends far beyond Spain's borders. Clients from all over the world travel to Alicante to get tattooed by him, and he travels frequently to expand his own artistic horizons and collaborate with other talented tattoo artists. Edu is known for his generosity in sharing his techniques and knowledge with other artists, and has even begun offering private courses and seminars for aspiring tattoo artists.
Edu Vertikal's dedication to his craft has earned him numerous national and international awards, and he shows no signs of slowing down. For him, tattooing is more than just a job—it's a passion and a way of life that allows him to constantly reinvent himself and create new works of art. Follow him on social media to stay up-to-date with his latest creations and adventures in the tattoo world.
Another reason why he started giving private courses and seminars for tattoo artists. Through his social media platforms, such as Instagram (@Eduvertikal and @Vertikaltattooestudio), Tiktok (@eduvertikall), Facebook (edu vertikal), and Youtube (Edu Vertikal Tattoo), he shares his art, knowledge, and experiences with his followers and the tattoo community.